Free health insurance counseling from APPRISE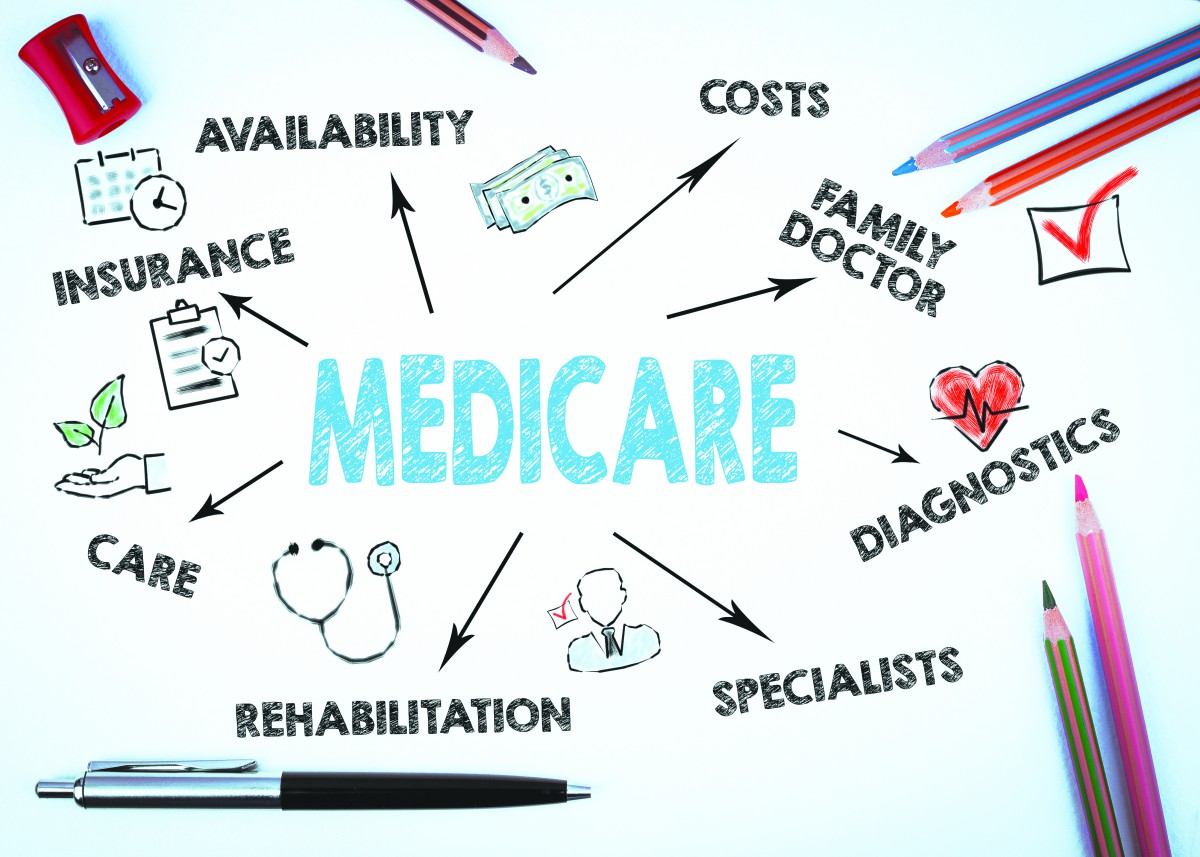 By Shannon Reyes
Are you confused about Medicare? You're not alone. Many older adults turn to Philadelphia Corporation for Aging's (PCA) APPRISE program for help sorting out their insurance options.
"Most of the calls are from individuals who are retiring," said Lynda Pickett, PCA's assistant director of in-home support program and volunteer services. "New retirees often have a lot of questions."
APPRISE is Pennsylvania's State Health Insurance Assistance Program (SHIP). The Pennsylvania Department of Aging created APPRISE to help Pennsylvanians understand and make informed decisions about their Medicare and other health insurance benefits. In Philadelphia, APPRISE is operated by PCA, which contracts with the Mayor's Commission on Aging, Einstein Medical Center, and Center for Advocacy for the Rights and Interests of the Elderly (CARIE) to provide this service.
With Medicare's open enrollment period beginning on Tuesday, Oct. 15, Pickett encourages all Medicare beneficiaries to evaluate their medical needs to ensure their current plan is still the right fit for them – a process that can be facilitated by an APPRISE counselor.
APPRISE offers free consulting for anyone who is eligible for Medicare, including those 60 or older. Paid staff and volunteers that are knowledgeable in Medicare, Medicare Advantage and Medigap coverage are available to answer questions pertaining to health care insurance and coverage.
APPRISE counselors guide participants through Medicare and evaluate all options for cost savings, including additional coverage options. For instance, participants may want to consider Medicare Part C, otherwise known as Medicare Advantage, which includes Part A and Part B coverage, but may also cover vision and dental. Medigap supplements are also available to pick up the gaps in Medicare coverage, which can include copayments, coinsurance and deductibles.
Once a participant has scheduled an appointment with an APPRISE counselor, Pickett suggests making a list of primary doctors, specialists, health conditions and current prescribed medications. Participants are urged to think about any new health conditions, diagnoses or prescriptions that have emerged over the past year, as you'll want to make sure these are covered.
"Each plan has certain formularies or drugs that they cover," said Pickett.
Through a tool called PlanFinder, counselors can identify plans that best accommodate the participants' medical needs.
In addition to identifying the appropriate coverage, APPRISE counselors can offer information on Medicare eligibility, options with employee-provided health benefits, PACE eligibility and subsidies offered to income-eligible adults. For those who need to dispute a decision made by Medicare, APPRISE counselors can also walk participants through the appeals process.
Although Medicare open enrollment extends until Saturday, Dec. 7, Pickett urges those who need counseling to schedule an appointment as soon as possible.
"Participants can expect to spend some time at the meetings," she said. "It's a process; often involving more than one meeting." Pickett adds that deadlines in Medicare are important and that filing on time will prevent participants from incurring any penalties.
APPRISE contact information
To schedule an appointment, Medicare participants can contact the APPRISE provider closest to their residence:
Mayor's Commission on Aging – 100 S. Broad St.; 215-686-8462
Covered ZIP codes: 19111, 14, 15, 16, 18, 19, 20, 24, 26, 28, 29, 35, 36, 40, 41, 44, 49, 50, 52, 54
CARIE – 1500 JFK Blvd., Suite 1500; 215-545-5728
Einstein Medical Center – 5501 Old York Rd., Klein Building, Suite 331; 215-456-7600
Covered ZIP codes: 19102, 03, 04, 05, 06, 07, 12, 21, 22, 23, 25, 27, 30, 31, 32, 33, 34, 37, 38, 39, 42, 43, 45, 46, 47, 48, 51, 53
For anyone who cannot travel to an in-person appointment, counseling is also available through Einstein's teleservice line at 215-456-7600 on Tuesdays and Fridays.
For more information about APPRISE or to volunteer as a counselor, visit pcaCares.org/services-for-seniors/benefits-and-insurance or call the PCA Helpline at 215-765-9040.