Feeling down? You're not alone!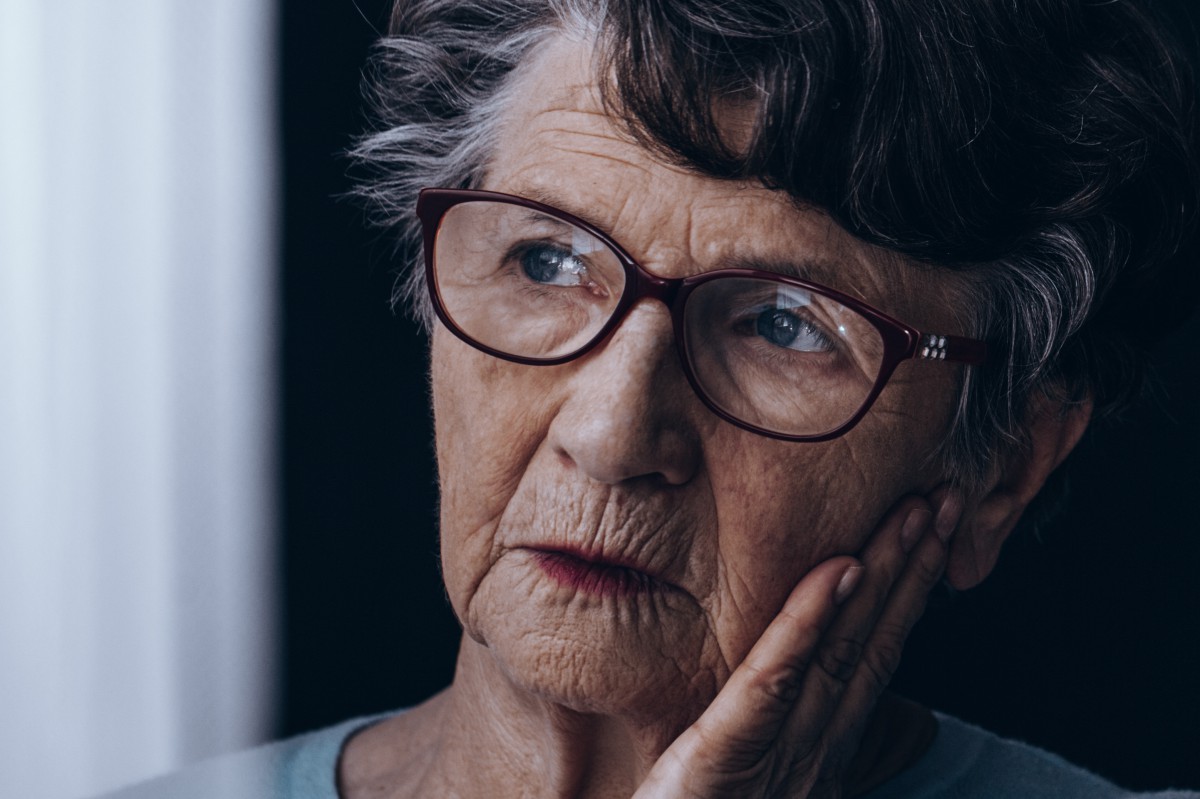 The mantra of COVID-19 has been: We're in this together, separately. This statement also perfectly describes our collective feelings of fear and despair. But these feelings are magnified amongst seniors.
"Across the board, people are nervous about going out and highly anxious," said Misa Romasco, director of geriatric counseling and vice president at Journey's Way. "They are afraid they are going to get sick and die. All you need to do is turn on your TV or radio, and you're going to hear that people over 65 are the most vulnerable [to the ill effects of coronavirus]. We have some center members who were getting grab-and-go meals from the center in March. Now, they are sending people out to pick the meals up for them."
According to Romasco, the Geriatric Counseling Service typically has a high no-show and cancel rate, even for in-home therapy sessions. "That's not happening now," she said. "People are reaching out and keeping their appointments. Those who receive in-home counseling don't have a lot of social connectivity. They just hear from their family and therapist. People are asking when the center is going to be open again [for regular socialization]. Unfortunately, we don't have an answer."
Social isolation is such a huge risk factor in developing depression among older adults, even under normal circumstances. "In therapy, we work from where the person
is at and with what they're experiencing," Romasco said. "Then we check that out with what's going on in the real world. Are their reactions justified? In this case, yes. We're all worried about this. I don't know if it helps to know that everyone is dealing with it. Don't personalize it. It's OK to share your feelings, but try not to dwell on the negative."
The good news is that there are things that you can do to lift your spirits at home. Among the most helpful tips is to focus on the positive. "Humor is important. It is a great coping mechanism," said Romasco, who suggests finding a productive distraction. "We are telling people at this time to do something they've always wanted to do or to try something that they haven't. We're suggesting they take up an old pastime that they'd stopped. Try to bake something, if you've never done it before. "
People are finding interesting ways to socialize. "People are going out on their porches or their stoops and talking or yelling over to each other. It is the perfect distance for safe socialization," Romasco said. Her mother is almost 90 and lives in a retirement community in Delaware County. "They get people to come out on their patio or balcony to do exercise with the instructor down on the grass."
For anyone with a history of mental health issues, it's important to continue your recommended therapy, medications and doctor's appointments. "If you have to go in [to see a doctor] and can't do it over the phone, go in. Don't postpone treatment," Romasco said.
Take CARE
Psychiatrist Prakash Masand M.D, founder of the Centers of Psychiatric Excellence (COPE), has developed the CARE acronym, which is a helpful method to support mental health and well-being during these unprecedented times.
Connections: Connect with family and friends by phone or video chat. Social interaction is extremely important to mental health and has been lacking throughout quarantining.
Attitude: Remember, this too shall pass. Focus on the positive and think about all the things you have to look forward to when all of this is over.
Reach out: Pick up the phone and call someone who you haven't spoken with in a while. If you need help, ask for it.
Exercise: Exercise is a natural antidepressant. Anything that gets you moving and gets the blood flowing has tremendous physical health and psychological health benefits.
---
Mental health supports

The Geriatric Counseling Service of Journey's Way serves older adults in Northwest and North Central Philadelphia and is taking new referrals at 215-487-1990.
The toll-free Mental Health Support & Referral Helpline will continue to operate 24/7 throughout this public health crisis at 855-284-2494 (TTY: 724-631-5600) for Pennsylvanians struggling with anxiety, mental health challenges or other difficult emotions due to the COVID-19 crisis.