Enjoy these 5 safe summer activities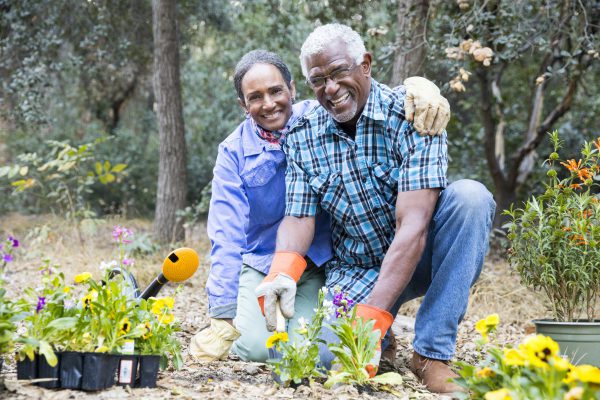 By Leslie Feldman
The last few months have been a trying time for all of us. COVID-19 brought with it self-isolation, enforced social distancing, and much anxiety and stress. You are not alone if you are feeling a bit cooped up at home and want to get out to enjoy the warm weather.
This summer may look a little different than past summers. As we continue social distancing and begin slowly reopening in the wake of the pandemic, you need to think about all of the wonderful things you can still do at home or while maintaining a safe distance from others. Spending more time outside is great, as long as you plan in advance. Think about what you want to do, where you want to go and when it will be less crowded. Then, proceed with caution and take the best measures you can to stay safe.
Here are five activities you can consider doing safely this summer.
Take a walk in the park.
Whether alone or with a family member or friend, a nice walk outdoors is a good way to get out of the house and also gain the benefits of exercise. Remember to wear a mask and to maintain physical distance from people not living in your household by staying six feet apart. For more information about the city's parks, go to VisitPhilly.com/parks-outdoors-in-philadelphia or phila.gov/departments/philadelphia-parks-recreation.
Do some gardening.
If you have your own backyard, why not start an herb or vegetable garden? It's a wonderful way to get outdoors and to literally reap what you sow by enjoying the fruits – or vegetables – of your labor in the meals that you make. (See page X for some recipe ideas.) If you don't have a spot at home, consider helping with a community garden. There are more than 150 community gardens in the region, affiliated with the Pennsylvania Horticultural Society. For more information, go to PHSonline.org/programs/community-gardens.
Finish the perfect summer read.
Maybe there's a book on the shelf you never finished or one that you've been meaning to read. Summer is a great time to relax with a good book. It's even better to read outdoors, while enjoying the nice weather. Did you know that your Free Library of Philadelphia library card connects you to the latest ebooks,audiobooks, streaming media, news outlets and online learning sites for free? Virtual programming, like online story time and author events, are also now streaming on a variety of platforms. For more information, go to FreeLibrary.org.
Visit an outdoor farmers market.
During the summer months, farmers markets pop up all over the city and suburbs. It's a great way to buy local and enjoy the bountiful produce, baked goods and other items, while supporting local farmers and businesses. To locate your nearest farmers market, go to PhillyFoodFinder.org and select "Farmers Market" from the "Find Resources" box. (PCA's annual distribution of Senior Farmers Market Nutrition Program vouchers to income-eligible Philadelphia seniors, 60+, will begin July 1. After this date, go to pcaCares.org/produce for more information.)
Plan a backyard picnic.
There's no better time than the summer to take your meal outdoors. Whether you grill or just make everything in your kitchen, it's fun to have family or friends join you for a picnic. Some perfect picnic foods can include hot dogs and hamburgers, refreshing salads, corn on the cob, lemonade or iced tea.
Even on a lovely summer day, we must take all the precautions recommended by the Centers for Disease Control and Prevention (CDC). This includes social distancing, hand-washing, and using face coverings to help prevent the numbers of cases from increasing and people getting infected. Enjoying the outdoors is possible, even in the age of COVID-19 if you take a few precautions and use common sense.
***
Leslie Feldman is a freelance writer and marketing communications consultant.