Emergency Fund Luncheon on May 17 benefits seniors in crisis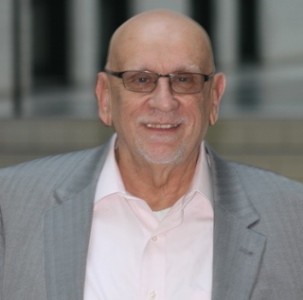 The Emergency Fund Coalition for Older Philadelphians will hold its 29th Annual Luncheon and Rose Epstein Silent Auction fundraiser on Thursday, May 17. The event, which benefits the Emergency Fund for Older Philadelphians, will take place from 11:30 a.m. to 2 p.m. at the Hilton Philadelphia City Avenue, 4200 City Ave. It comes at an especially critical time because the fund's balance is low due to significantly higher demands and costs over the past months to provide help with heat, food, and general needs such as rent, prescriptions and medical supplies, coalition leaders say. Registration is accepted through May 14.
During the luncheon, the coalition will present Joe Snyder with its Bright Star of Aging Award to honor his decades of distinguished service on behalf of older adults. Snyder was director of PCA's Older Adult Protective Services (OAPS) for 25 years prior to his retirement last January. In that role, he oversaw a department that receives more than 3,000 reports of suspected elder abuse, neglect and financial exploitation annually. Snyder has also been a driving force behind elder abuse prevention efforts nationally. He is the public policy chair for the National Adult Protective Services Association (NAPSA) and formerly served as NAPSA president.
In addition to the Bright Start of Aging award, three Community Service awards will be presented at the luncheon to honor dedicated service to seniors. The Community Service awardees are Joseph Burke, Jewish Relief Agency volunteer; Lynn Fields Harris, Center in the Park executive director; and Elisa Zygmunt, Benefits Data Trust programs director.
The Emergency Fund benefits low-income older Philadelphians in crisis who have exhausted all other resources to pay for heat and other utilities, shelter, food, medicine, clothing or other basic needs. PCA administers the fund on behalf of the Emergency Fund Coalition, a group of community-based social service organizations and service providers. Referrals are made by recognized human service agencies and members of the clergy, and assistance payments are made directly to the vendor.
Last year, nearly $156,500 in Emergency Fund assistance was disbursed on behalf of more than 1,600 low-income senior households. Fifty-two percent of the expenditures went for home heating fuel, including oil. The remaining 48 percent provided financial assistance for other critical needs. Since its founding in 1979, the fund has provided  $3.2 million in assistance.
The cost to attend the luncheon is $50 for individuals younger than 60 and $40 for individuals 60 and older. For information or to register, click here; call 215-765-9000, ext. 5345; or email Cyedah.Jones@pcaCares.org.
Supporters for the 2018 Emergency Fund Luncheon include: gold sponsors Always Best Care Senior Services and Health Partners Plans, Inc.; silver sponsors: Better Home Care, Main Line Health and Salus Health; and bronze sponsors Aetna, Bayada Home Health Care and CityLife Neighborhood Clinics.
CAPTION: Joe Snyder,  former director of Philadelphia Corporation for Aging's Older Adult Protective Services, will be honored with the Bright Star of Aging award at the Emergency Fund Luncheon on May 17. (Photo by Evangelina Iavarone)