Embracing the gig economy: One woman's story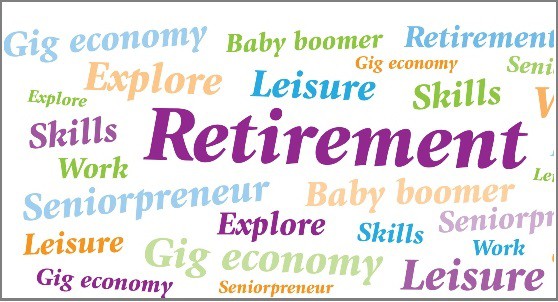 By Maggie Davenport
(Reader submission)
I decided to take a new approach to employment in mid-life. This alternate approach was fueled by a vagabond aura that has been part of me for as long as I can remember. And my new approach has a multitude of positives – particularly as I age. I have always been fairly "location independent," meaning that I do not feel restricted to working in one area. I rent my home, so I am not bound to one place by a mortgage. The opportunities and advantages available to me are limited only by imagination and a little nerve. Location independence can be considered a lifestyle, and as such, it is easy to live your passions while pursuing goals and making a living.
Thanks to the millennial generation – who, in my humble opinion, heavily resembles its mature predecessors (we baby boomers) – I am part of a burgeoning cohort of workers who make up the "gig economy." In my day, they called it "piecework." But the concept is the same: working several part-time or side jobs instead of one full-time job.
I believe that joining this gig economy workforce at the mid-point of my lifecycle makes me a "seniorpreneur," or an older person who seeks new business opportunities.
I earned my master's in social work and worked almost exclusively with youth for 20 years. In 2000, when I was 46, I realized that the one-on-one aspect of social work was not fulfilling to me anymore. I thought a career change would bring me the professional fulfillment that I sought. I began to pursue my Ph.D. in the public health field from the University of Cincinnati. But I dropped out after two years when I became disillusioned with my studies.
I decided to take early retirement and begin collecting Social Security at 60. That's when my "seniorpreneurship" venture really took hold. For the past several years, I've supplemented my income in a variety of ways. I became certified in many different areas – including fitness, which has allowed me to teach exercise classes at L.A. Fitness for the past 10 years. Drawing on my professional experience, I transferred my skills to other areas that interested me. I have been a consultant for a science, technology, engineering and math (STEM) program for children 6-12; written copy for presentations; and taken the occasional "gig" as home organizer, which is code for "downsizing and decluttering."
In addition to meeting a variety of stimulating people and going to exciting places, this approach to work has allowed me to spend more time with my family. I am the middle child of seven siblings, ages 57 to 70. I am grateful for the opportunity afforded by this gig-based freedom to spend more time with my siblings while we are all independent and in relatively good health. Recently I was able to help one sister during her hip replacement recovery. I also was able to travel to my hometown of Cornelia, Georgia, where my youngest sister had just relocated to our family home – with lots of boxes and memories. Since she had provided and orchestrated care for our mother for many years, allowing her to age at home, I was honored to help her in this small way.
Thanks to what I call an elevated awareness that I believe comes with mindful aging, I was able to assess my wanderlust qualities and skills, assign them monetary value and actually get paid for them. Using this new way of approaching income generation and finding a way to become part of this movement, I have found new inspiration for and use of skills whose time I thought had passed.
Remember: There's always a chance; you just have to take it!