Center workers celebrated during Senior Center Month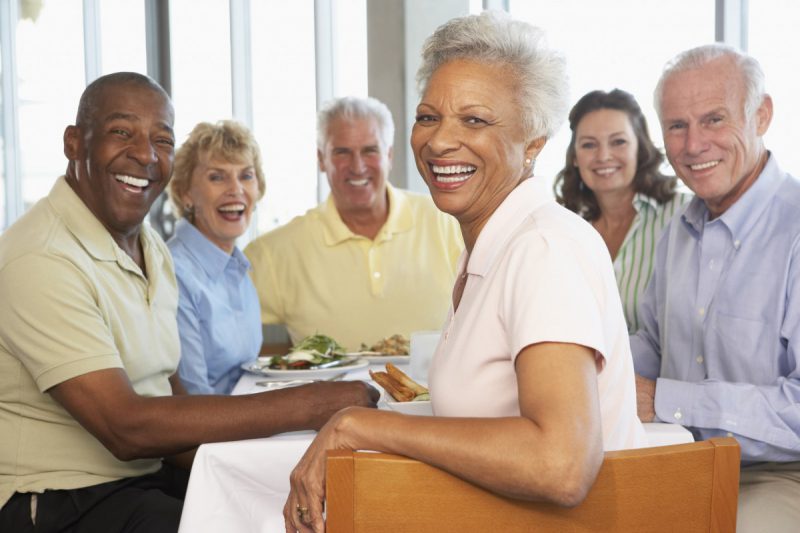 By Jay Nachman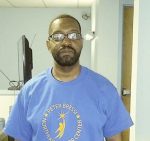 Ervin Guess had older parents, so he's always had great respect for senior adults. That attitude has been experienced by many for the past 21 years, or for as long as Guess has served as a custodial  worker at the Peter Bressi Northeast Senior Center in the Frankford Section of Northeast Philadelphia.
"[In] my generation, you had to have a special caring for seniors to be around them, and I always had that," said Guess, 50.
With the COVID-19 pandemic, the center has halted in-person activities but continues to prepare and package Grab-andGo meals for members and other seniors in the surrounding community.
"I miss seeing them, and it makes me feel good that they are able to still get their meals," said Guess.
Guess is still at the center every day, staying on top of cleaning. He's added constant spraying and disinfecting to his duties, so that "the staff doesn't pick up anything from contact."
The dedication of senior center workers hasn't diminished – it's deepened, as they've taken on new roles and responsibilities during the pandemic. As Philadelphia Corporation for Aging (PCA) celebrates Senior Center Month, Milestones shares the stories of workers, like Guess, who continue to serve while adapting to new challenges so that the seniors they support can thrive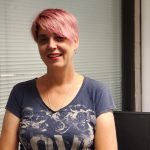 .
"Staff at Philadelphia senior centers, no matter what their assigned role, have a major impact on older adults in the centers," said recently retired PCA Senior Center Supervisor Mary Catherine Dabrowski. "Whether arranging classes and activities, serving a nutritious lunch, assisting with benefit applications, providing resources, or maintaining a clean and inviting environment, each staff person touches the lives of older adults. Staff celebrate birthdays with seniors, coordinate transportation, provide a listening ear, and make phone calls when someone is sick or hasn't been to the center in a while."
Deborah Hoffer is director of the South Philadelphia Older Adult Center (SPOAC), having risen from secretary, the position she started at as a 22-year-old.
"[Some members] don't have people that care about them, but we care about them," she said about her work, which she described as her calling in life. When the pandemic shut down her center and others, rather than sit home, Hoffer volunteered to deliver meals.
While Grab-and-Go meals continue to be served, SPOAC staff members also continue to make wellness calls to their approximately 500 members, averaging 125-to-150 a day. "They miss us, and we miss them," Hoffer said. "They're so happy to hear a [familiar] voice."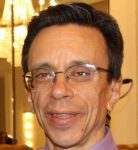 Mark Weber, a  counselor for nearly 15 years at The Center at Journey's Way in Roxborough, is another necessary, friendly voice checking in regularly with well-being calls to center members. That's in addition to administering the food box program two days a week at the center and handling referrals.
Instead of meeting with clients face-to-face, Weber counsels seniors by phone from his apartment in Germantown, although he admits to missing the personal interaction. "Communication is a lot more than just verbal," he said. "How a person sits and the expressions when they talk, provide information as well."
With so many services shut down because of the pandemic, the work of senior centers remains vital to the communities they serve. "It's a good feeling that I can keep working and doing something that's meaningful," Weber said. "I'm glad I don't have to be a person who says, 'no, we can't help you today.'"
Since the West Philadelphia Senior Community Center opened 14 years ago, Julia Diggs has been keeping the members active and engaged as its program manager. "I get a good feeling just from helping older people in general," she said.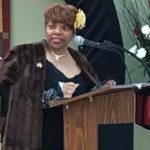 Diggs brings her creativity to the job, which is why she'll dress up as singers Aretha Franklin, Gladys Knight or Nancy Wilson when leading music programs. Senior center programs "give the members a good feeling and make them laugh," she said.
With the pandemic, her programming has moved online. That's where center members who have internet access will find Diggs and fellow staff members putting on game shows, like "Let's Make a Deal" and "The Gong Show."
For many older adults, a senior center is their second home. That's why the hard-working staff at the 28 PCA-funded senior community and satellite meal sites in Philadelphia do all that they can to ensure there is no place like a senior center. For more information, call the PCA Helpline at 215-765-9040 or got to pcaCares.org/senior-centers.
---
Jay Nachman is a freelance writer in Philadelphia who tells stories for a variety of clients