Celebrate #PrideInPlace with these events and materials from SAGE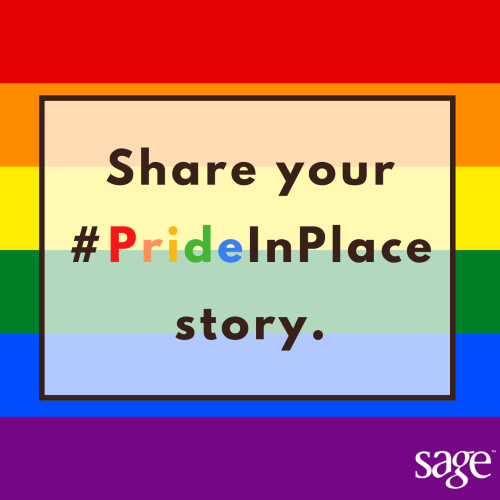 Like many events this summer, physical Pride celebrations and parades around the country have been canceled due to the ongoing COVID-19 pandemic. However, our friends at SAGE, who have been advocating for the rights of LGBT older adults since 1978, want to remind you that nothing can cancel Pride.
See below from SAGE:
SAGE is proud to introduce #PrideInPlace, a virtual Pride campaign for 2020. Pride in Place is a way to celebrate Pride and the 50th anniversary of our country's first Pride March wherever you are, whether it's a physical location, your place in life, your place in the community, or your place in the history of the movement. This is an affirmation – no matter where you are or what is going on in the world, pride is a state of mind, and will continue to flourish against all odds. Click here for a listing of virtual Pride events and please join in!
Additional Resources from SAGE: