Celebrate 100 years of women voters by doing your part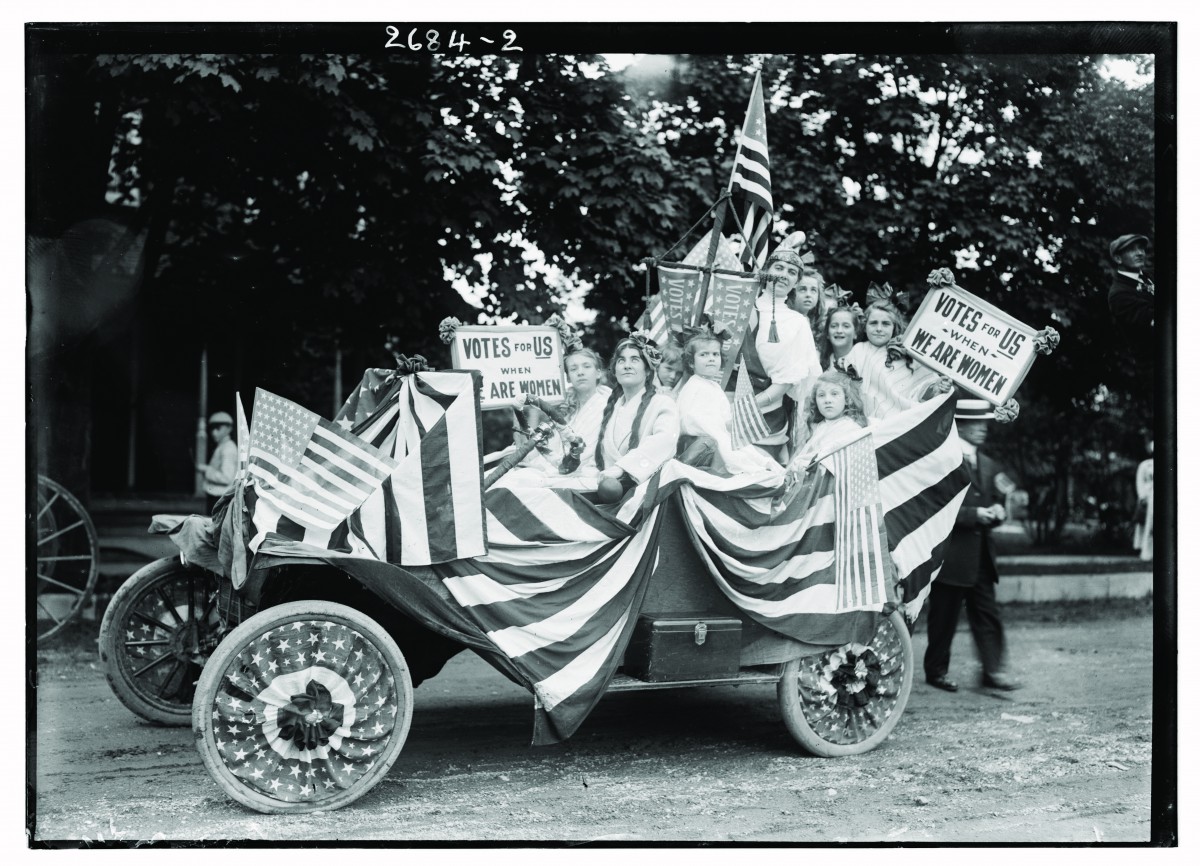 By Alex Nagy
As we head to the voting booths later this year to cast our ballots in the 2020 presidential primaries and general elec­tion, it's easy to take for granted the fact that we live in a free, democratic society.
However, many have had to fight since America's conception for equal rights. A major victory in gender equality came on Aug. 18, 1920, when women officially gained the right to vote in the U.S. with the ratification of the 19th Amendment to the U.S. Constitution.
The 100-year anniversary of this land­mark decision happens to come at a cru­cial time for American voters. In the 2018 midterm elections, 55% of eligible wom­en voters cast their ballot, according to the Pew Research Center. Although this is an increase in turn out from previous elections, it's still important that more women voters show up to prove that their voices matter.
"We believe in the power of women to create a more perfect democracy," said Samantha Apgar, secretary of the League of Women Voters (LWV) of Philadelphia.
LWV was founded in 1920 by Carrie Chapman Catt as a national, nonpartisan organization dedicated to empowering women voters. Members of the organi­zation provide meaningful resources for getting women involved in their area's elections. Each local league focuses on issues unique to its region, which are de­cided by its board members. For 2020, Philadelphia's league will be promoting the importance of voter registration and census participation, according to Apgar.
"Instead of giving advice, myself and my fellow LWV members are trying to lead through action, and to show people that their vote matters," Apgar said.
Members of LWV reach out to Philadel­phians with helpful voting information through their own events and programs, as well as by partnering with other organi­zations. Vote411 is an initiative launched by LWV that is a one-stop source for women to learn about voter registration, ballot information and local issues. For voting resources, go to lwvPhilly.org.
Knowing the history of the women's suffrage movement is critical in being aware of how far the fight for gender equality has come. After all, 1920 truly wasn't too long ago. Before the 19th Amendment was ratified, activists led a fight for over 70 years to grant women the right to vote. The Seneca Falls Con­vention in 1848 marked the beginning of the women's suffrage movement. Until 1920, women voted illegally — among other acts of protest — and were thrown in prison where they refused to work,
Ap­gar said.
Even 100 years after women were granted the right to vote, the fight for to­tal equality isn't over yet. "We've come a long way, and we have a long way to go," Apgar said. "I think it's important to know that it's a fight worth fighting."
You can make your voice heard by cast­ing your ballot this year. Your participa­tion contributes to the nearly 200-year-long fight for all women to have a role in electing our country's leaders and decid­ing its policies that affect us all.
***
Alex Nagy is a freelance writer and a full-time journalism student at Drexel University.
CAPTION: Suffragists, including these women in an early 19th-century parade, rallied for equal rights. (Photo courtesy of The Library of Congress)