Caregiver Support Program campaign underway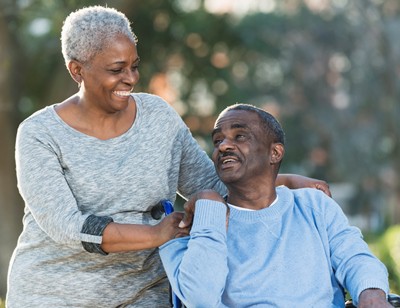 The Pennsylvania Department of Aging (PDA) has launched a statewide campaign to promote the Pennsylvania Caregiver Support Program, which provides adults who are the primary caregivers for a senior, as well as senior caregivers raising a child or caring for an adult with a disability, with respite care, reimbursement for caregiving expenses, education and counseling.
"Our objective through the statewide campaign is to increase awareness and enhance access so that all who are eligible can receive the help that they need," said Pennsylvania Secretary of Aging Robert Torres in the PDA's electronic newsletter. Aging-services professionals and partners are encouraged to share the four 15-second Caregiver Support Program videos created for the campaign on social media. The Pennsylvania Caregiver Support Program is administered locally by each county's Area Agency on Aging, which in Philadelphia is PCA. To learn more about PCA's Caregiver Support Program, click here.
Photo: istock