An empowered death: Taking control of the end of life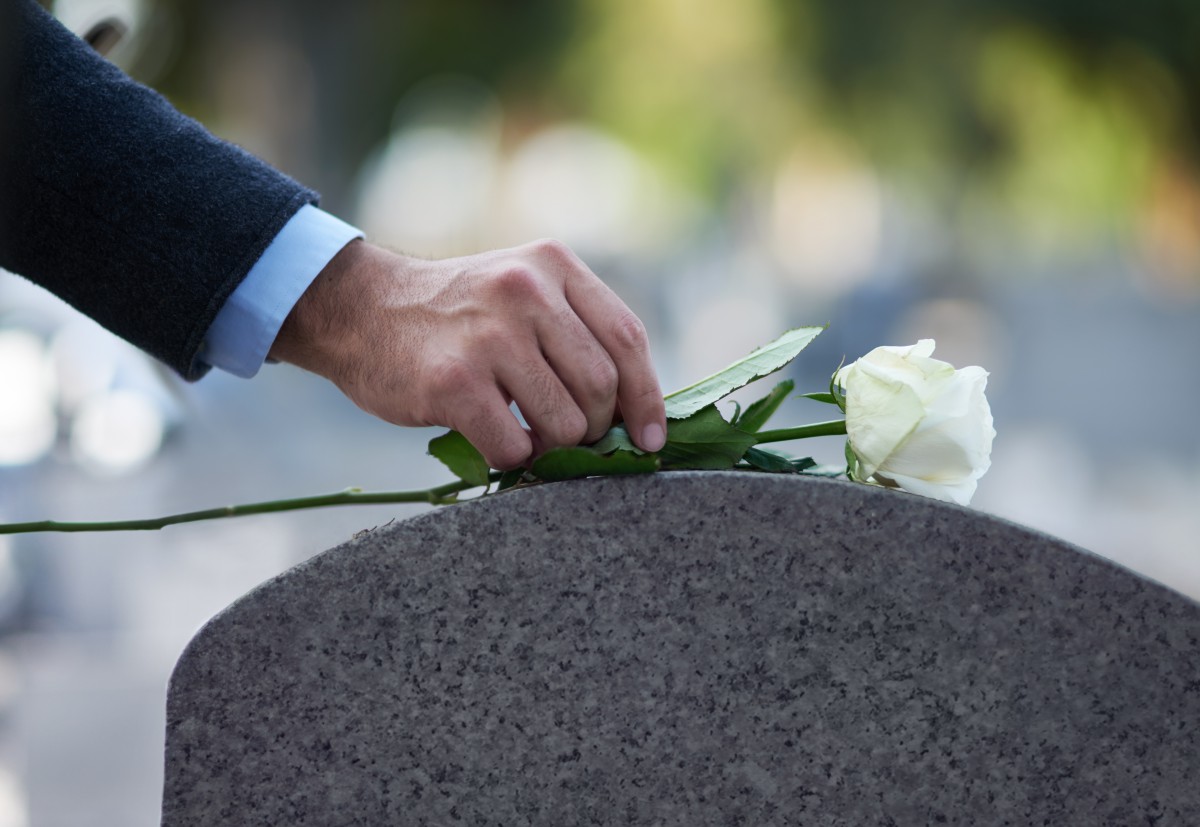 By Constance Garcia-Barrio
Death, like superb wine, claims a starring role at some dinners these days. Death dinners, where people meet over fabulous food to talk about dying, help guests ditch the taboo around discussing life's final transition. More than 100,000 such dinners have taken place in 30 countries, according to deathoverdinner.org, a website that points out the benefits of having the sometimes-tough conversation.
Death dinners can ease our fears and nudge us toward the positive outlook of Elizabeth Kubler-Ross. "I've told my children that when I die to release balloons in the sky to celebrate that I graduated," the late psychiatrist and author of "Death and Dying" wrote. "For me, death is a graduation."
Fate and our genes may leave us vulnerable, but we can make choices that allow us to have a positive and empowered experience of death. Philadelphians have access to many resources and possibilities that let us shape the end of life into what we want it to be.
Writing it down
Developing a plan puts you in the driver's seat in matters big and small, notes professional organizer Rie Brosco, 63, of Philadelphia, founder of RieOrganize!, a company whose services include end-of-life planning. "A written plan speaks for you when you can no longer speak for yourself," Brosco says.
Pre-planning brings peace of mind and gets some tasks out of the way. "Kathy, a client in her 60s who had a terminal cancer, arranged for a party to be held after her death where guests went through the house and chose the mementos they wanted," Brosco says. "It was a healing experience for her family and friends."
Deciding about possessions while you still can lifts a burden from your family's shoulders and often avoids fights. "You can photograph an item and write the name of the intended recipient on the back," says Brosco, who helps clients find good homes for everything from pets to stair gliders, which go to the Philadelphia Elevator Union to be serviced and passed on to veterans. "It gives you peace of mind."
Expressing your desires can help you have the end of life you want. "A Center City woman in her 90s had a few months to live," Brosco says. "She loved cashmere. We went through her wardrobe and replaced every garment that we could with one of cashmere. She fulfilled that wish for her last months."
Financial educator David Ramsey of Brentwood, Tennessee, suggests taking a proactive stance by creating a "legacy drawer." The drawer should contain all the passwords and documents your family will need after you've died. By doing so, you take the reins, put things in order and feel more at peace, Ramsey says.
We also have the power to pass along intangibles to family members as death approaches through an ethical will – or Zava'ah, in Hebrew. "Rabbis and Jewish laypeople write this document, which states ethical and spiritual values," says Rabbi David Levin, 63, of Wynnewood. Levin launched Conversations for Life and Legacy in 2017, a service where one can make an audio or video recording instead of a written document as a gift for family and friends.
"I begin by asking, 'What's the one thing you would say to your loved ones if you had a chance?'" says Levin, who works with people of all faiths. "It's an opportunity to review your life and create deeper bonds in existing relationships. I often see a level of contentment after people make the recording."
Some terminally ill people opt for a foretaste of the end with a living wake or funeral. The living wake, which often takes place in the sick person's home while he or she lies in a coffin, encourages people to come up to the coffin one by one and express their feelings about the sick person while he or she can still hear them.
'A good death'
We can't always control our illness, but we can have an impact on how our lives end through our election of hospice care. "Hospice is the Cadillac of health care service," says Lori Bishop, 57, vice president of palliative and advanced care for the National Hospice and Palliative Care Organization. "It's holistic," Bishop says. "It includes not only physicians and nurses, but chaplains, social workers, bereavement counselors and trained volunteers. You draw on a rich network. Medicare pays for this comprehensive benefit, including medication and equipment."
You call the shots by taking two crucial steps, says Bishop, who arranged for hospice care for her parents. "A good death means different things to different people," she says. "You have to let hospice know what you would like so services can be tailored to your wishes. The second point is to choose a hospice carefully. encourage people to shop a bit. Ask questions. For example, some hospices offer alternative therapies like massage." See caringinfo.org for a worksheet to help you choose a hospice.
Barbara Carr, a certified health education specialist and administrative manager for Einstein Hospice & Palliative Care, raises another point. "If your health care network has a hospice, consider using that one," Carr says. "That allows your medical information to be accessed relatively quickly and may shorten the time it takes to get the process started. If your health care network doesn't have a hospice, they'll at least know what hospices they're associated with."
Pain tops the list of concerns for many at the end of life. "Most people fear the process of dying more than the event itself," Bishop says. "Sometimes we can't eliminate pain 100 percent; however, patients have a choice … Patients may sacrifice being alert in order to have less discomfort. Then again, you may decide that you want to be alert in spite of the pain. It's an individual choice."
You may also choose to have a death doula, or death midwife, assist in the dying process. "'Doula' comes from Greek and means a woman who serves," says Patty Burgess, 62, of Bensalem, a certified end-of-life specialist and president of Possibility of Doing Death Differently, which trains death doulas. "Doulas are trained in non-medical, emotional, physical and spiritual supportive care," says Burgess, who has worked in hospice and palliative care for 19 years.
"I encourage people to plan their support early because it reduces stress. It may be the first time family caregivers have attended a death, and they may be overwhelmed or fearful. An-end-of life doula can support and walk the family through what to expect and help their loved one. In addition, a doula can help reframe the death experience from one of only sadness to comfort, meaning and connection. End-of-life-doulas should listen well and be clear about services and fees."
Finally, don't limit yourself unnecessarily at life's end. "Even if someone is given a terminal diagnosis, sexual activity and loving touch may help them transition more peacefully, if the medical provider says that sexual activity is safe," says Lenore Jefford, a licensed professional counselor and therapist certified by the American Association of Sexuality Educators, Counselors and Therapists, who has a practice in Mount Airy. "Physical touch and affection are great ways to help a sick or dying person feel cared for."
Finally, don't limit yourself unnecessarily at life's end. "Even if someone is given a terminal diagnosis, sexual activity and loving touch may help them transition more peacefully, if the medical provider says that sexual activity is safe," says Lenore Jefford, a licensed professional counselor and therapist certified by the American Association of Sexuality Educators, Counselors and Therapists, who has a practice in Mount Airy. "Physical touch and affection are great ways to help a sick or dying person feel cared for."