A conversation with Councilwoman Jannie Blackwell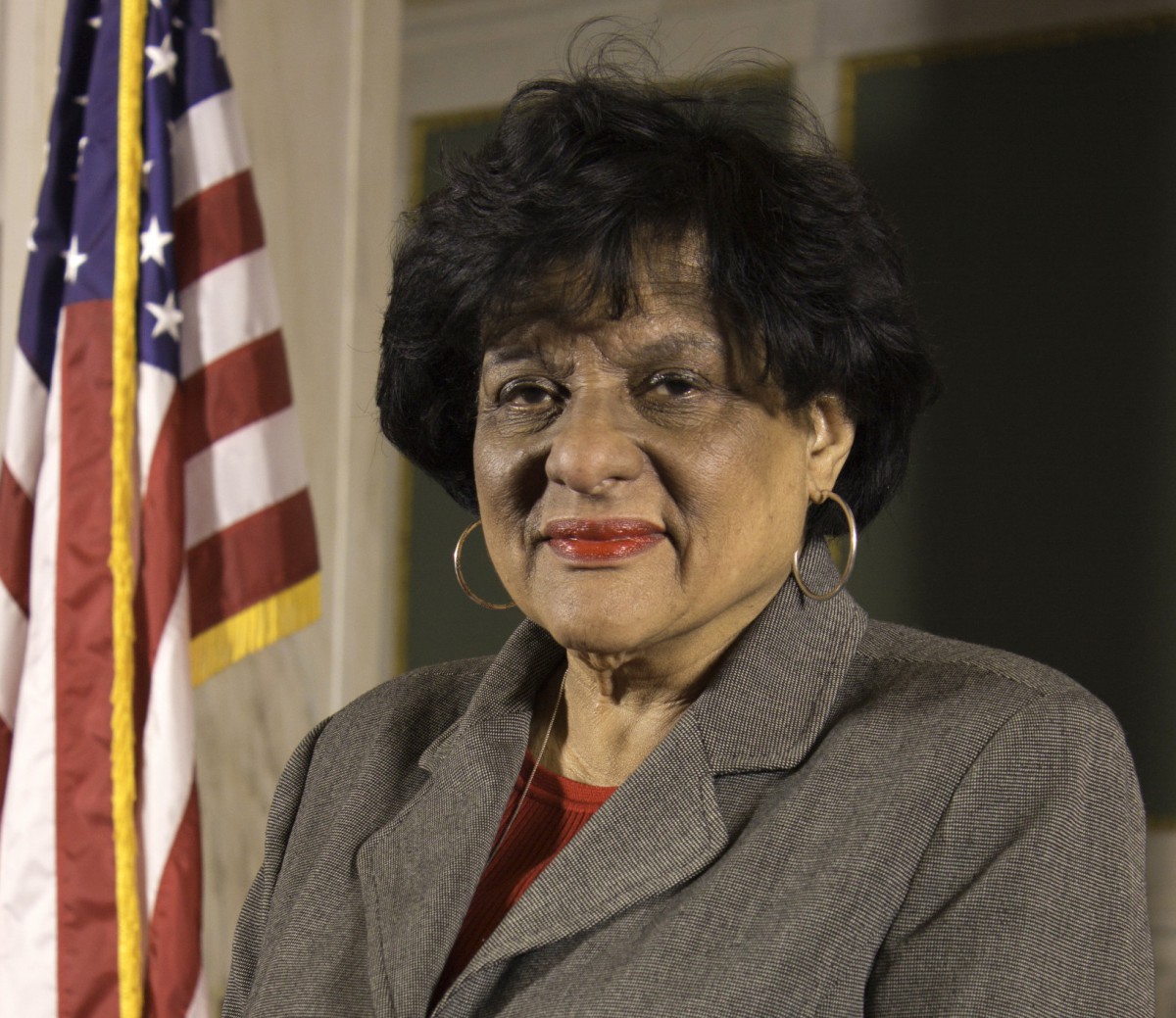 By Kerith Gabriel
In an office littered with memories honoring a lifetime of service to Philadelphia, City Councilwoman Jannie Blackwell sits in the only chair that doesn't have a stack of papers, plaques or other items resting atop.
On this day, Blackwell has invited a Milestones reporter into her office on the fourth floor of City Hall. She's spent nearly three decades in this room serving Philadelphia's Third District, which encompasses a large swath of West Philadelphia, Southwest Philadelphia and University City. At first glance, the room might appear as if Blackwell is a bit of a hoarder, but she's in the process of sorting through and cleaning out 27 years of memories as Councilwoman.
"Oh, there's more I've already brought home," Blackwell, 74, says, pointing to the trophies, plaques and other honorable merits received over a midlife in city politics. "These are just the ones I received since people knew I'm on the way out."
The "way out" Blackwell is referring to is the end of her time as City Councilwoman, as the seven-term incumbent — first elected in 1992 — was unseated by Council newcomer Jamie Gauthier last May. It's news that finally appears realized to Blackwell despite being unseated seven months prior. Admittedly, one look at the length of her career and it's easy to see it would've been hard for anyone entrenched in city politics as long as Blackwell has to come to grips with, regardless of fortitude.
"It's been an honor to have been able to serve for as long as I did," said Blackwell. "I still remember my first day on [City] Council. When I came in, all newbies had to sit in the back row but because of Lucy, they let me sit on the front row. So I felt like I've always had the respect in office both inside and outside from day one and that respect is all one could ever ask for.
"Lucy" is Blackwell's affectionate name for her late husband in former state Rep., City Councilman and U.S. Rep. Lucien Blackwell, who repeatedly came into discussion.
It was Lucien Blackwell who introduced Jannie to the life she'd know today back when she was a city school teacher. He asked Jannie to assist him as his aide in City Council in 1975, the beginnings of what amounted to a near 20-year career as a city politician. The front row seat she's referring to was actually her husband's, ensuring that the Blackwell family literally remained seated in the same chair in city politics for 44 years.
"I met [Lucien] when I actually was teaching his children at [Henry C.] Lea School in West Philadelphia and I remember when he asked me to quit because they created a new seat in the 188th District and they need somebody to listen to," Blackwell recalled. "All my life I wanted to be a school teacher but he said, 'if you do this, you'll affect the lives of not only students you teach but the lives of students across the city and beyond.' He was so dedicated in trying to make a difference, and I could see how passionate he was about it, so I left."
The lives of students aren't the only thing Blackwell touched. In her time in City Council she worked with community officials and other constituents to steer a revitalization of West Philadelphia, namely University City, which from an infrastructure standpoint has received a boom courtesy of the colleges and universities that have spread out to outlying areas. As it pertains to working with PCA, Blackwell's office was instrumental in the relaunch of the Firehouse Active Adult Center on 53rd and Haverford avenues. But it's perhaps the rapidity of that revitalization that may have cost Blackwell her seat as she'd tell reporters following her loss in the May primaries that a pro-development PAC bought control of the district, whose goals align more with gentrifying the district instead of growing and revitalizing it.
This notion was a sour grape for Blackwell even during this conversation. Though in an effort to take a higher road she chose not to place any blame but instead remain apologetic to the people she's spent much of her life in service to. "I hope the people of my district know I always did everything in my power to help them," Blackwell said. "If I could do it, I would. It may not be right away, but I did what I could. Even now, knowing I'm leaving, I'm still doing all I can to ensure the work I told people would be done will still happen whether it's under my watch or not. I owe it to them for putting their faith in me and I know that."
There's calm to Blackwell as she says all of this as if she has the grand plan to do so even though by the time you may read this, all of the accolades that adorn her tiny City Hall office will be gone and her time serving Philadelphia will have come to a close. Perhaps it's the feeling of looking around her office and seeing all of the good she's done serving as proof that there's nothing to regret. While she's not sure what's next, Blackwell said she's happy that she'll have a chance to reminisce over a life well-lived and a city well-served.
"I've seen so much over that time, so much," said Blackwell. "The [former Mayor Frank] Rizzo days, the fights in City Council … so much history of this great city; if one could say I've seen it all know that I have."
***
Kerith Gabriel is the communications manager at Philadelphia Corporation for Aging.