2020 Senior Farmers' Market Nutrition Program information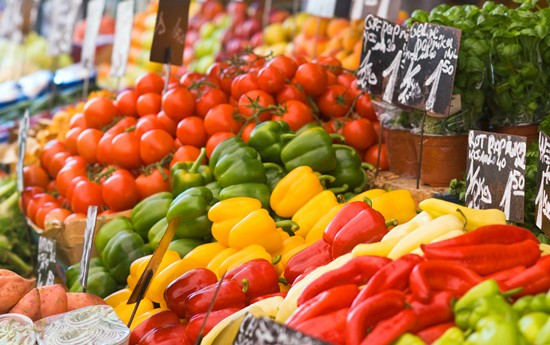 Philadelphia Corporation for Aging (PCA) is once again distributing Senior Farmers Market Nutrition Program (SFMNP) vouchers.
In previous years, vouchers were typically distributed each summer through PCA's N. Broad St. headquarters and via select distribution sites. However, this year, vouchers will only be distributed by mail to comply with COVID-19 social distancing guidelines.
NOTE: PCA can only distribute vouchers to residents of Philadelphia County. Those outside of Philadelphia County should contact their local Area Agency on Aging (AAA). You can find the AAA in your county by clicking here.
Vouchers are limited to one set per person and in order to qualify, adults must be 60 years of age or older by Dec. 31, 2020 and meet household income guidelines. Eligible applicants will receive four $6 vouchers, for a total increased value of $24 worth of produce. Those who received vouchers in 2019 should have received an application in the mail to apply once again in 2020.
Those who did not receive vouchers last year can download a new application by clicking below, or by requesting an application through PCA's Helpline at 215-765-9040, or by emailing sfmnp@pcaCares.org.
To determine whether you're eligible for SFMNP vouchers in 2020, we strongly recommend that you return a completed application as soon as possible. Please provide all of the requested information including your signature, full mailing address, phone number, ethnicity and race.
Applications are processed as they are received for as long as voucher supply is available. For applicants who have qualified in previous years, you may have received a letter in the mail from PCA. That letter does not guarantee eligibility, so you will also need to fill out the application you were sent and mail it in, or you can download the application above, fill it out and email it to sfmnp@pcaCares.org.
Returning Your Application
All applicants can choose to mail their form to PCA's main offices at 642 N. Broad St., Philadelphia, Pa. 19130 c/o SFMNP Produce Vouchers or fill out it electronically, save it as a PDF and send it back via email to sfmnp@pcacares.org. Expect 30 days from the receipt of your application for processing and voucher delivery.
Redeeming Vouchers
SFMNP vouchers are redeemable until Monday, Nov. 30. Voucher holders can click here for a list of participating markets in Philadelphia, or visit pafmnp.org or download the free app on Google Play or the App Store by searching "PA FMNP Market Locator" to identify participating markets.
SFMNP vouchers are made available through funds from the U.S. Department of Agriculture and the Pennsylvania Department of Agriculture.